Find Mary Stone Properties @
77 Teme Street,
Tenbury Wells,
Worcestershire
WR15 8AE
01584 819155
sales@marystoneproperties.co.uk
A new way of selling your home
Our extensive experience in the Estate Agent industry has helped us identify a real need for change in the traditional High Street agency model – a change that responds effectively to the shifting market and helps provide you with greater flexibility and freedom.
We have a variety of options to help empower you and provide you with the best outcome for your property. Mary Stone Properties understand that selling your home is a very important time. We aim to give you a service that is simple, transparent and with a step by step guide throughout your move.
98% of property searches are now carried out online and we carry potential buyers details and match them to new properties coming to market.
Sell your house with us
With all our house selling options, we will initially visit your home and provide a free, no obligation, market appraisal.
At Mary Stone Properties we have packages that suit a wide variety of needs, providing a service that can be customised depending on your level of expertise in the property market. You can choose one of our three service options to guarantee that the process is tailored to your specific requirements.
Choose your package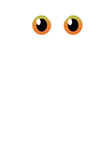 Sell your home for A FIXED FEE starting from